Expanding Newborn Screening Services: A Toolkit to Improve Newborn Screening Timeliness by Increasing Laboratory and Courier Operations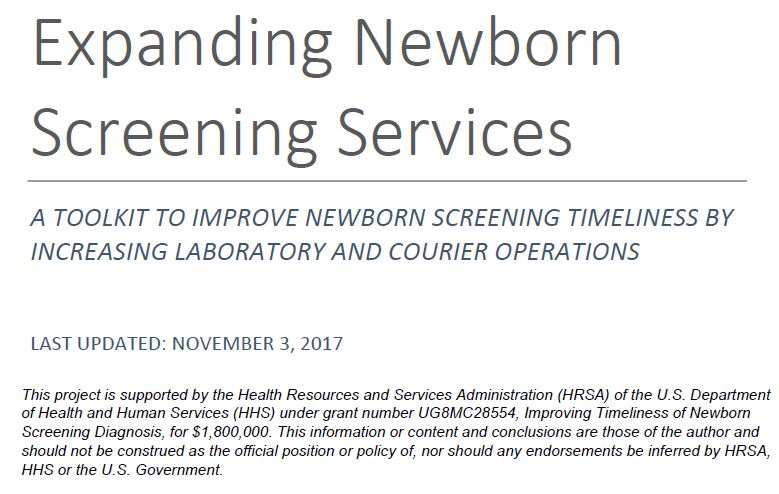 This toolkit aims to support states to make improvements in their courier and NBS laboratory operations. It is designed to assist state NBS programs, advocates, legal and public health professionals to shape appropriate policies and communicate the value of weekend and holiday courier and laboratory operations in order to improve timeliness in newborn screening.
The material contained in this toolkit are designed to be customized based on the needs of the individual state or newborn screening program. This is a "living" toolkit that will be modified with new information and materials. For any questions or suggestions of content to add, please contact Sarah McKasson at sarah.mckasson@ucdenver.edu.