Wisconsin Family Credits Newborn Screening with Saving Baby's Life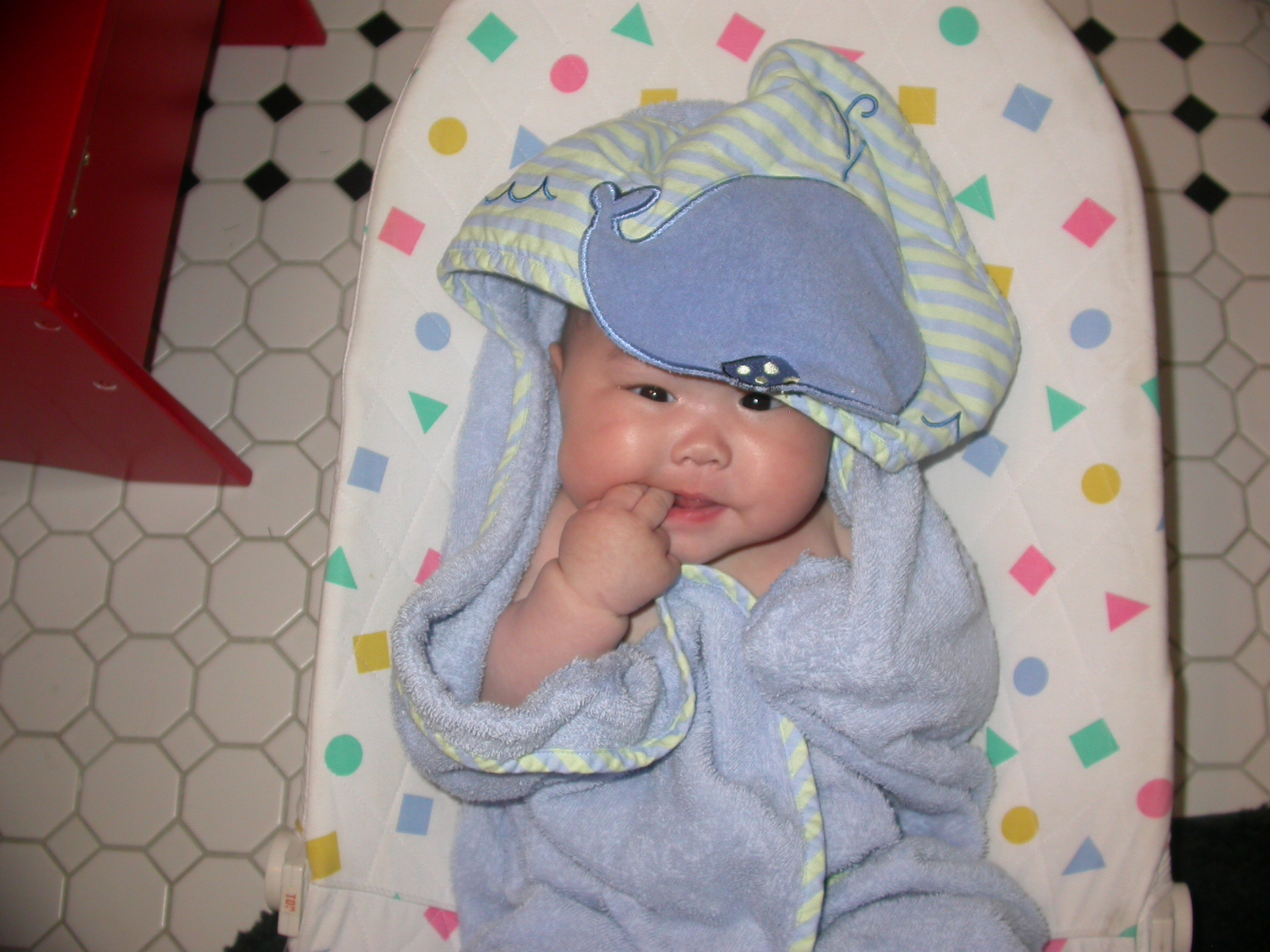 A news article written by Madalyn O'Neil of Channel 3000 news credits SCID newborn screening with saving a baby's life in Madison, Wisconsin: 
MADISON, Wis. - A couple from the village of Albany were looking forward to taking their newborn baby home, but they weren't able to – and that saved her life.
"We can't bring her home," Brandon Flood said. "It's like we had a baby and we don't."
It's a hard place to be, but you do what you have to do to visit your newborn.
"You come in, gown up, put your mask on," Flood said.
American Family Children's Hospital in Madison is the only spot Flood and Tiffany Masseur can see their new daughter, Madelene.
"I can't go a day without seeing her," Masseur said. "I'm not to that point, you know."
"(She) loves her nook. She's doing normal baby things," Flood said.
"That's what we were hoping for -- two days and send her home -- and that didn't happen," Flood said.
"But luckily it didn't," Masseur added.
As it turns out, Maddie has severe combined immunodeficiency, or SCID, an immune deficiency found in about 1 in 55,000 births.
"We see babies in parking lots or when we go shopping, and it's like, 'Oh they get to take theirs home,'" Flood said. "So it's like, it'll get there eventually."
Her parents said Maddie is the first child in Wisconsin diagnosed with SCID in the last couple of years.
"Anything could kill her. A common cold. Everybody and their germs," Masseur said. "So the best place for her right now is here."
Arguably the best place is also in her parent's arms, a spot she hadn't been allowed, even with gloves and gowns, until about two weeks ago.
"When we finally got to hold her, it was like, super amazing," Masseur said. "She loves to be held."
Sometimes holding the baby doesn't feel like enough.
"We're like, 'We're going to take her home now. Fit her in the bag, take her home,' but we know we can't, so, she's in one of the best places she can be," Flood said.
One of the best places  -- not just the hospital, but the state Maddie was born in. The Newborn Screening Lab at the Wisconsin State Laboratory of Hygiene tests every baby born in the state, about 300 a day, for dozens of conditions, including SCID.
"(A) baby is born every day, so we do testing every day," Dr. Mei Baker said.
That's partly thanks to Baker, whose efforts led Wisconsin to be the first state in the country to fully implement screening all newborns for the condition in 2008.
"I can even say first in the whole world," Baker said, adding that by the end of last year, all states in the country had followed suit.
 Since 2008, Baker said about a dozen babies in Wisconsin have been diagnosed with SCID.
"I cannot imagine their life without newborn screening," she said. "We talk about saving lives, indeed, because SCID without early identification and treatment, their life span is about two years."
Baker said early identification allows babies to stay out of harm's way early and get a bone marrow transplant, which cures most of them. Maddie's case is a bit more rare and complicated. She'll eventually need a thymus gland transplant that will take her out of state. A bone marrow transplant from Maddie's 9-year-old sister, Ali, may have helped a bit, but test results confirmed last week that she's not a match.
"Now it's like, we might not even be able to bring her home for a year, so it's like shoot," Flood said.
But the newborn test means they know the best place to keep Maddie safe while they wait.
"We're looking forward to whenever it happens," Flood said. "Then we'll have a baby at home."
While she may be isolated in the hospital room, she's not alone.
"She knows when she's happy," Masseur said. "She knows when her family's there."
While newborn screening is at all hospitals, Baker encourages parents to keep on top of their results.