Webinars & Events
Newborn Screening Tandem Mass Spectrometry Follow-Up Workshop
This five day intensive workshop for newborn screening follow up staff will offer didactic presentations on understanding and interpreting test results for NBS screening performed using tandem mass spectrometry (MS/MS). The workshop will focus on best practices and existing published guidelines for newborn screening follow-up activities presented in a series of modules. P.A.C.E® credits will be offered for this workshop.
Prerequisites for the course include the following:
Applicants should be actively engaged in follow-up activities in US-based newborn screening programs.

Applicants must have a basic understanding of newborn screening follow-up and metabolic chemistry.
After completing the course, participants will be able to:
Interpret the results obtained from MS/MS analysis of dried blood spots for:

Amino Acidopathies and Urea Cycle Disorders.  

Fatty acid oxidation disorders

Organic acid disorders.

 Identify appropriate expected ranges and cutoffs for MS/MS when applied to newborn screening disorders

Describe the biochemical and clinical features of the metabolic disorders

Recommend appropriate follow-up tests for confirmation of screening results and differential diagnosis
Date
January 13-17, 2020
Location
APHL Headquarters
Silver Spring, Maryland
Application Process
Application period now closed.
All applicants will be notified of their status via email by Friday, October 4, 2019. APHL will cover travel, per diem and accommodation expenses for training workshop participants. This information will be sent to accepted candidates.
Staff Contact:
Erin Darby
erin.darby@aphl.org
 
June 2019 Workshop Cohort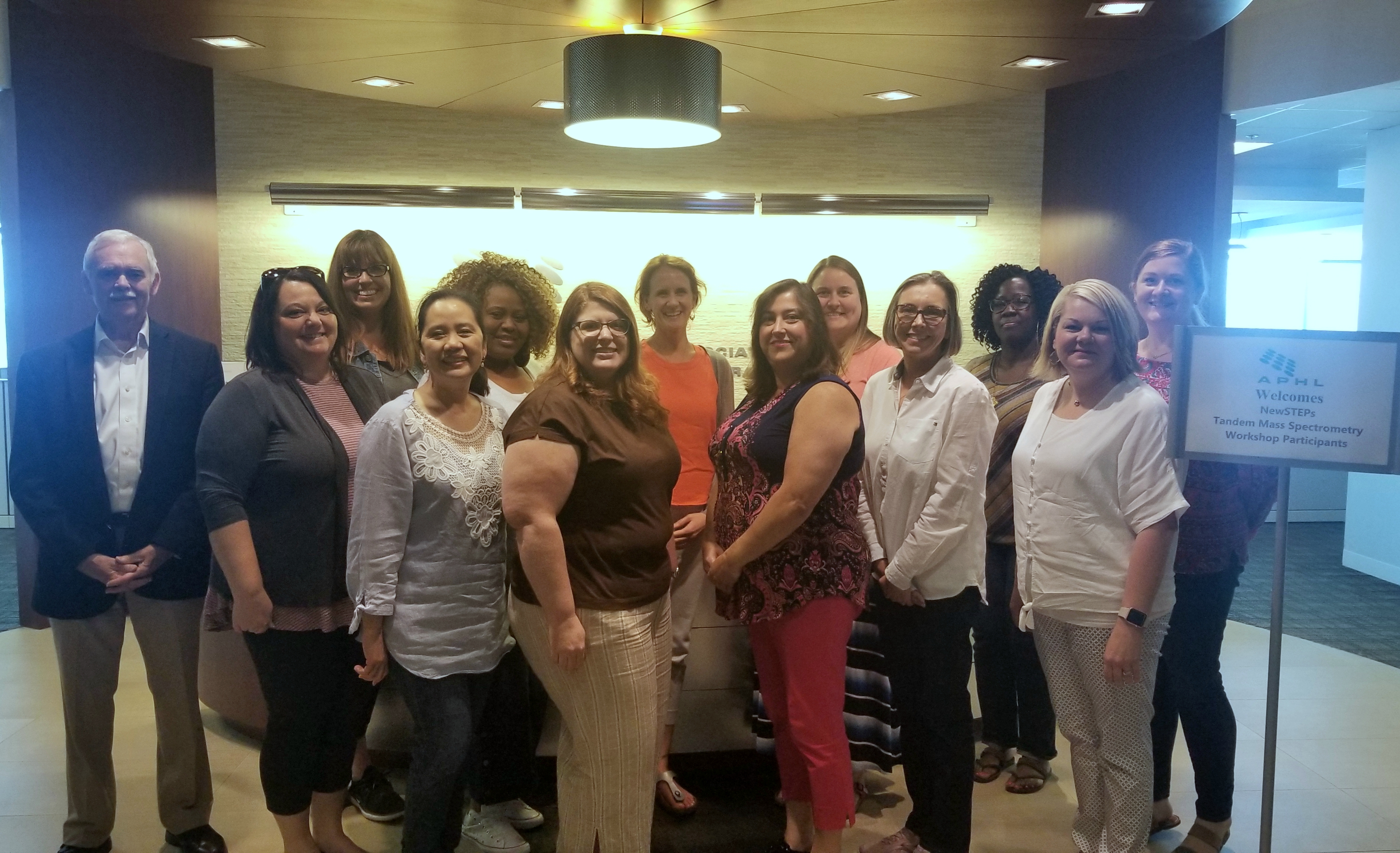 June 2018 Workshop Cohort