Kansas - Baby's First Week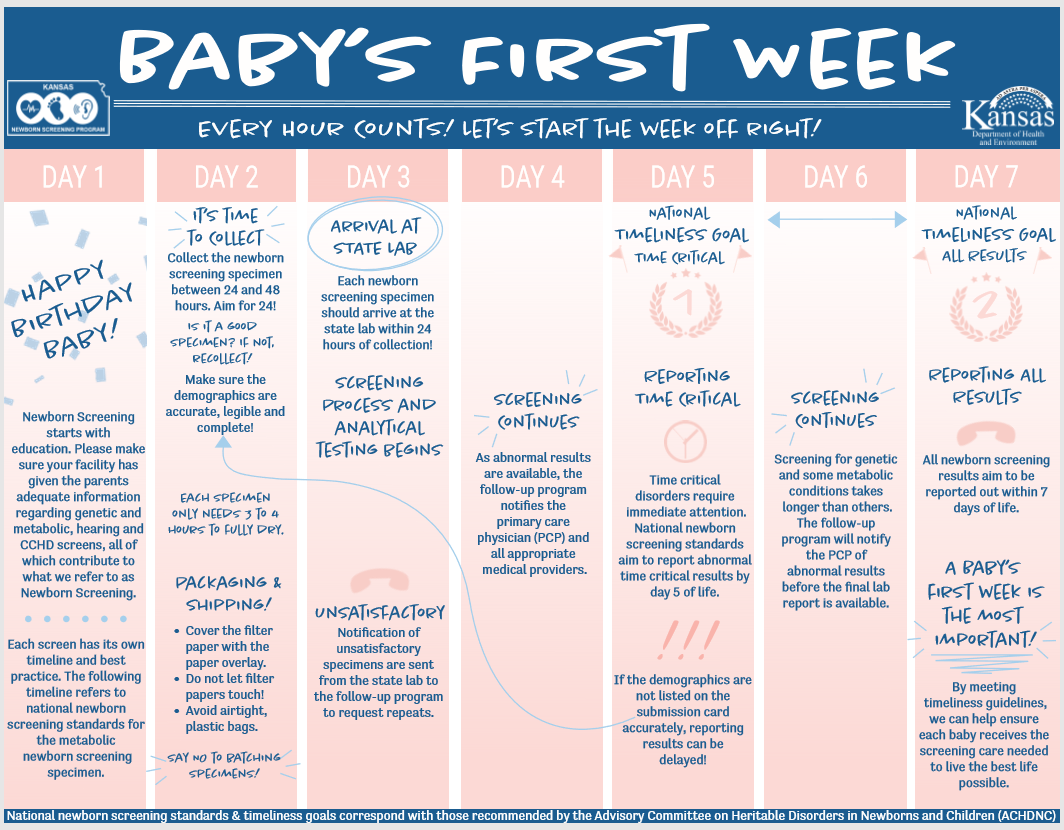 This resource was created by the Kansas Newborn Screening Program to educate stakeholders on the entire process and expected timeline of NBS dried blood spot. It depicts the goal of newborn screening for every child screened, particularly in a low risk environment. Often stakeholders are involved primarily in only one aspect of NBS (i.e. collection, testing, reporting results, diagnostic evaluation) and hope that this tool will aid in depicting how important and valuable every aspect of newborn screening is from education, timely collection and shipment  to reporting out of results and diagnostic evaluations.
This resource currently prints on 8.5x11 paper and is meant for personal use as well as a resource in NBS environments. Kansas hopes that this tool provides an understanding of the importance of performing each aspect of the newborn screening process in a timely and satisfactory way.