Welcome to the NewSTEPs Data Repository
The NewSTEPs data repository collects data on state profiles, public health surveillance case definitions and quality indicators.
2023 Data Entry Timeline
03.15.23
2021 Confirmed Time Critical Case Data is Due
04.17.23
2022 Annual QI Data is Due
06.14.23
2021 Confirmed Non-Time Critical Case Data is Due
07.31.23
2021 Aggregate Confirmed Case Data is Due
08.02.23
State Profile Data is Due
How do I request data?
The NewSTEPs Data Repository collects state profile data, quality indicator data, and NBS cases from participating NBS programs.
State Profile data is publicly available information and can be found here. If you would like a different view or export of this data, please email newsteps@aphl.org.
For quality indicator or case data, please click on the button below to complete the data request forms.
While NewSTEPs encourages data requests for research and quality improvement purposes, NewSTEPs will in no event share state-level quality indicator data or case data unless explicit permission has been granted by the NBS program. Each data request will be directed to the Data Review Workgroup, which is charged with providing recommendations to NewSTEPs for sharing data collected within the repository.
Request Data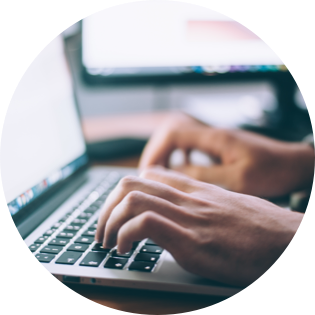 Frequently Asked Questions
Why enter my data into the NewSTEPs data repository?
The NewSTEPs data repository is a centralized and secure database that can be accessed by authorized users from anywhere and allow each NBS program to explore data to meet local program needs.
NBS programs that enter data into the NewSTEPs repository will have access to their own data plus aggregate data from other participating NBS programs.
NBS programs will be able to generate standardized reports based on their data to develop quality improvement initiatives.
Standardized Case Definitions and Quality Indicators are integrated into the NewSTEPs data repository.
NewSTEPs has sought guidance on the data repository and all data sharing activities from the Department of Health and Human Services (HHS) Office of Human Research Protection (OHRP). The OHRP has deemed this project to be Non-Human Subject Research.
To facilitate the efforts described, our multi-disciplinary staff includes newborn screening staff from APHL. Please contact newsteps@aphl.org with any questions.
NewSTEPs Resources for Data
Case Definitions
Each state has the ability to review and enter cases through one designated state contact.
Go to case definitions
Quality Indicators
The 8 Quality Indicators that will be used to provide longitudinal comparisons within a program as well as comparisons to aggregate data across programs.
Go to quality indicators
Memorandums of Understanding
State Profile data can be entered prior to the ratification of the MOU. NewSTEPs offers a video detailing the benefits of signing Memorandums of Understanding (MOUs) that are entered into between APHL and newborn screening programs. NewSTEPs has contacted state representatives to help facilitate signatures. We request that all Quality Indicator and Infant level data entry be held until the MOUs are fully ratified.
Memorandums of Understanding