NBS Awareness Month September, 2022
Date:
September 1 - 30, 2022

Can you believe that Newborn Screening (NBS) Awareness Month is already here? Or, perhaps you feel that we should treat every day like an opportunity to share the importance of this public health service. Either way, we would like to dedicate this newsletter to you: the laboratorians, nurses, doctors, genetic counselors, fellows, administrators, follow-up staff, and more who make a tremendous impact in the lives of families every day. Below, you'll find ways to celebrate Newborn Screening Awareness Month through the rest of September. Enjoy, and thank you for all that you do!
1. Pay it forward and thank a hospital employee, courier, colleague…the list goes on!
As we like to say, newborn screening is more than a test. It is a system. This month is also a time to acknowledge the many professionals who contribute to making this system work day after day. Consider sending this letter to a hospital, thanking them for educating families about the importance of newborn screening, or, if there is someone who has gone above and beyond for a patient, family, or colleague, write them a thank you note using our fillable pdf!
2. Share the story about the Lamb Family below with your colleagues, family and friends as a reminder about why newborn screening is so important.
A Newborn Screening Story: Where are They Now?
The Lamb Family
If you attended the Parent/Patient Panel at the 2021 Newborn Screening Symposium, you may remember the Lamb Family: Natalie, Eric and their daughter, Etta. Etta was diagnosed with Spinal Muscular Atrophy (SMA) at only a few days old, but it took weeks for her to be approved for a drug needed to start gene therapy, and she started to show signs of the disease. One of three, Etta was born only a few months after SMA was added to the newborn screening panel in California – a decision that made an incredible difference for the Lamb family. 
We recently reached out to the Lamb family to see how they have been doing since the panel in 2021. Natalie reached back out to us: 
"[Etta] now has a little brother named Luca who also has SMA. We were able to get him treated even quicker and he currently shows no signs or symptoms of his disease. Etta is now starting to walk with a little bit of help. I don't doubt by this time next year she will be walking by herself. I promise that would not be the case if it weren't for NBS. She truly is the light of our family and not a day goes by that we don't realize the gift her life is to us. Thank you all so much for saving her."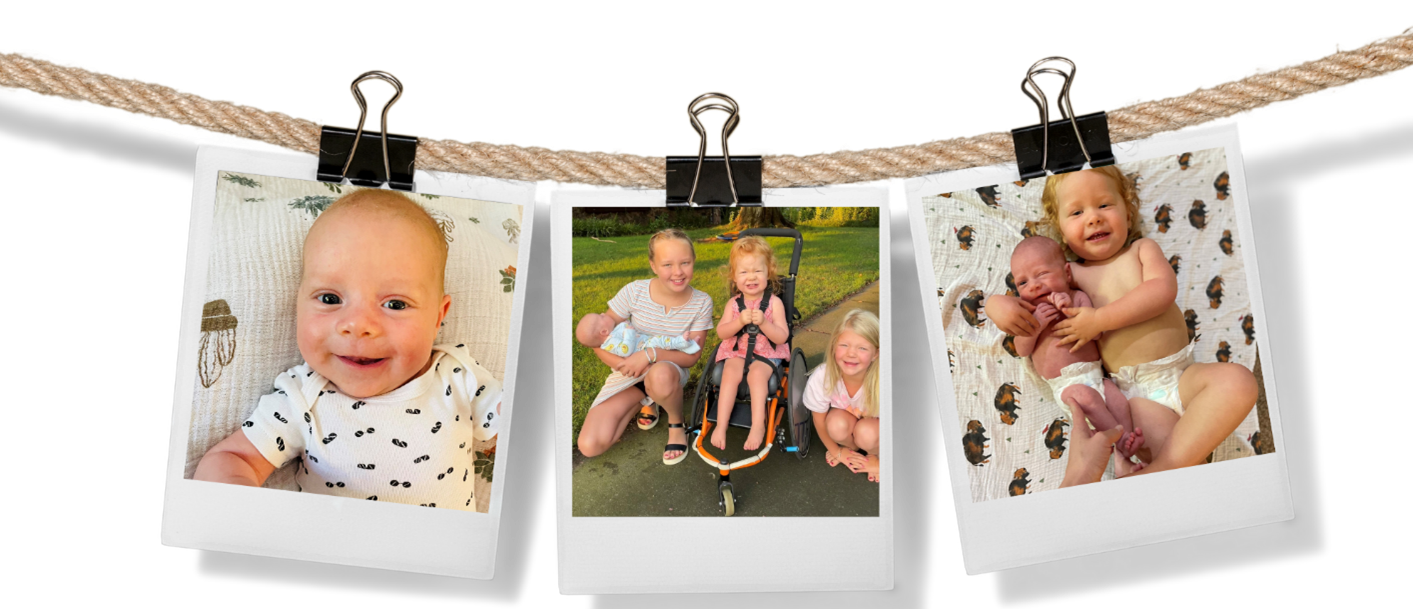 3. Join the APHL + Baby's First Test Twitter Chats to share resources, answer important questions and connect with advocates and parents.
The Association of Public Health Laboratories (APHL) and Baby's First Test will be hosting two (2) Twitter Chats in honor of Newborn Screening Awareness Month! The first chat will be held on Monday, September 19 from 2:00 - 3:00 pm ET & Thursday, September 29 from 6:00 - 7:00 pm ET. 
What is a Twitter Chat?
A twitter chat is a twitter-based public discussion centering on a specific topic. Generally, there are pre-written questions that act as prompts. These are tweeted using a hashtag so participants can follow the chat/discussion and participate. The hashtag for our twitter chat will be #2022NBS
Why do a Twitter Chat?
Twitter chats are a great way to learn about a topic in an easy way! Join on your phone, tablet or computer and follow along or join in the conversation. 
Why are you hosting two Twitter Chats?
The first Twitter Chat will take place on Monday, September 19 from 2:00 - 3:00 pm ET and will focus on organizations within the newborn screening community sharing resources and answering questions. The second Twitter Chat on Thursday, September 29 from 6:00 - 7:00 pm ET will invite families who have been impacted by newborn screening to learn more about how they can be supported and share their own stories.
4. Round off the month by registering for the 2022 APHL Newborn Screening Symposium and attending the Parent/Parent Panel – a must for everyone, but especially for those new to NBS! 
The APHL 2022 Newborn Screening Symposium will be in-person once again, with sessions live-streamed from Tacoma! Register today and be a part of five days of learning about current and emerging topics in newborn screening and genetics, connecting with industry partners, colleagues, and friends, and renewing your passion for newborn screening! 
Start the week off right by joining us for the Parent/Patient Panel on Sunday, October 16 at 4:30 pm! Hear compelling personal accounts of how newborn screening impacts the lives of families everywhere. Follow their journeys from screening and diagnosis to treatment and management and discover the small but powerful community of parents of children with disorders detected by newborn screening. Following presentations, join the families in a mixer-style event to hear more about their stories!
Individual and Group Registration is still available! Interested in receiving continuing education units? Register here for PACE, Nursing (CNE) and genetic counseling continuing education units (CEUs), certified health education specialist (CHES) and continuing medical education (CME).
We look forward to seeing you in October!